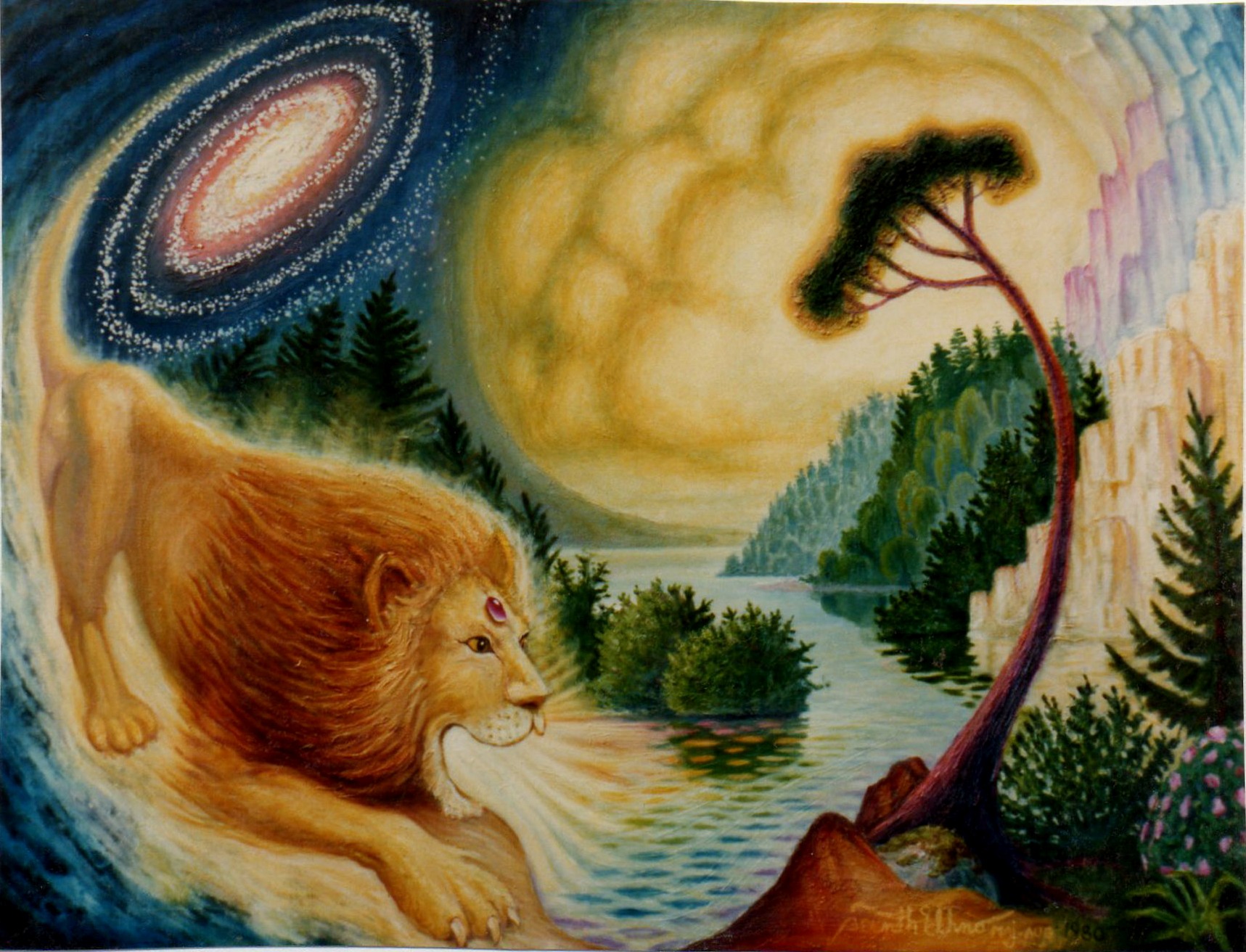 In C. S. Lewis' novel The Magician's Nephew, the lion Aslan, Lewis' Christ figure, sings the world of Narnia into being:
In the darkness something was happening at last. A voice had begun to sing… Its lower notes were deep enough to be the voice of the earth herself. There were no words. There was hardly even a tune. But it was, beyond comparison, the most beautiful noise ever heard… The eastern sky changed from white to pink and from pink to gold. The Voice rose and rose, till all the air was shaking with it. And just as it swelled to the mightiest and most glorious sound it had yet produced, the sun arose.
This is a beautiful, powerful image.  But it also prompts an intriguing question.
Lewis, of course, was a Christian thinker, who invited his readers to think about the world and their lives in terms of the Christian faith.  Certainly, his description of Narnia's beginnings calls to mind powerful images of creation from the Bible, particularly Genesis 1:1–2:4a, where God speaks the world into being (see also John 1:1-18).
But, does the God of Scripture ever sing?
While the Bible is filled with songs sung to God, I can think of only two places in the Hebrew Bible where a song is sung by God.  First, in Isaiah 5:1, the prophet, speaking for God, says,"Let me sing for my loved one a love song for his vineyard" (CEB).
In ancient Israel, love songs used vines and vineyards as scenes for romance and as symbols of erotic love and fertility (see Psalm 128:3; Song of Songs 1:6, 14; 2:13; 7:8, 12). It is little wonder, then, that the Bible often describes Israel, God's beloved, as a vine or a vineyard (for example, Jeremiah 2:21; Hosea 10:1; 14:7).  Jesus' parable of the wicked tenants (Matthew 21:33–43) and the description of Christ and the church as the true vine and its branches (John 15:1–17) both play on this image.
Still, the poem that follows (Isa 5:1-7) doesn't sound much like a love song!  God condemns God's people for faithlessness, violence and injustice:
The vineyard of the Lord of heavenly forces is the house of Israel,
    and the people of Judah are the plantings in which God delighted.
God expected justice, but there was bloodshed;
    righteousness, but there was a cry of distress! (Isaiah 5:7).
Isaiah 5:1-7, despite its romantic setting, turns out to be a lament rather than a love song.
The second place where God sings in Scripture is Zephaniah 3:17 (CEB):
The Lord your God is in your midst—a warrior bringing victory.
        He will create calm with his love;
        he will rejoice over you with singing.
Here, God joins in Zion's song of joy (Zephaniah 3:14-15), restoring even the weak and lame (Zephaniah 3:19)!  In Hebrew, the word used in Zephaniah for God's singing is different from the word used in Isaiah–not shir (the usual term for singing), but rinnah.  This word may be onomatopoeic (like, for example, English words such as "thump" or "zing"), meant to represent the joyous, triumphant sound of ululation, still heard in the Middle East today at weddings, bar mitzvahs, and other celebrations!  
Edith Humphrey observes that while there are few biblical references to God singing, "[A]ll songs are inspired by that One. . . . he promised by the prophet Zephaniah (3:17) to utter his rinnah, his ululation or great cry of triumph, when we his people are renewed" (Grand Entrance : Worship on Earth as in Heaven  [Grand Rapids, MI : Brazos Press, 2011], 197).
Perhaps all our singing is an echo of God's song, as all creation is caught up in God's exultant joy.  As Gregory of Nazianzus prayed,
All things breathe you a prayer,
A silent hymn of your own composing.
Folk singer and songwriter Bill Staines surely knew what he was singing about: "All God's critters got a place in the choir"!