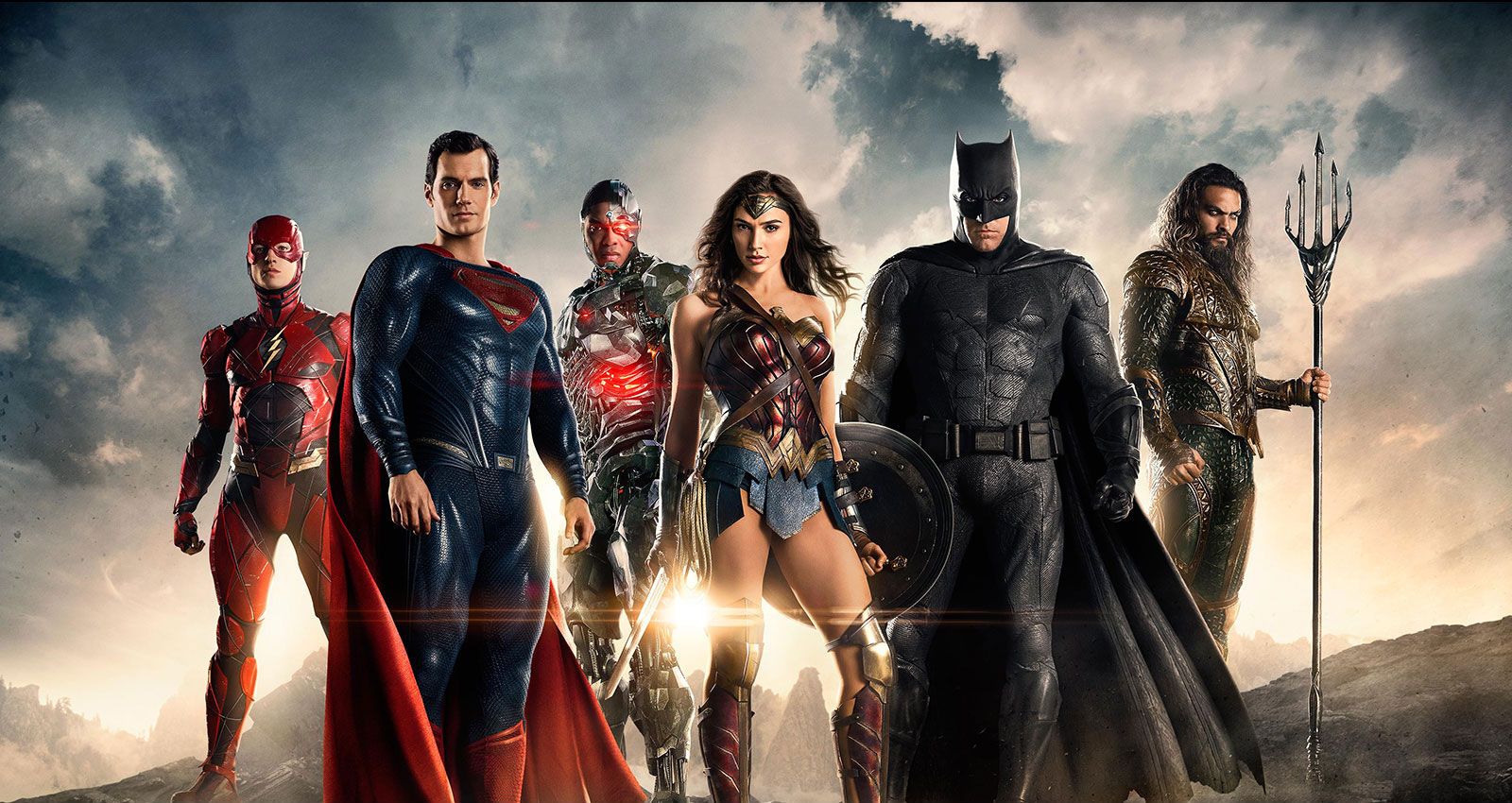 My sons and I are going to see "Justice League" today–I am very psyched!  However, the themes of justice and injustice were already much on my mind today, as was the Bible's premier proponent of justice, the prophet Amos.
First, the Senate has voted to approve a major tax overhaul that, through massive tax cuts for the wealthiest among us, will further exacerbate the gulf between the rich and the poor this prophet so roundly condemned.  Second, Michael Flynn has pled guilty to lying to the FBI about contacts between the Trump campaign and Russia; regarding his plea, he said, "I recognize that the actions I acknowledged in court today were wrong, and, through my faith in God, I am working to set things right."  Third, Flynn was not the only one to cite God and faith in regard to this case: former FBI director James Comey tweeted this passage from Amos:
"But justice roll down like waters and righteousness like an ever-flowing stream" Amos 5:24 https://t.co/o89PSY1YBd

— James Comey (@Comey) December 1, 2017
All in all, then, this seems a good time to revisit this post from November 17, 2014.
On August  28, 1963, during the March on Washington, Dr. Martin Luther King, Jr. delivered  one of the most famous speeches of modern times at the Lincoln Memorial, Washington D.C.  One of many high points in this human rights milestone was Dr. King's powerful rebuttal of his detractors:
There are those who are asking the devotees of civil rights, "When will you be satisfied?" We can never be satisfied as long as the Negro is the victim of the unspeakable horrors of police brutality. We can never be satisfied as long as our bodies, heavy with the fatigue of travel, cannot gain lodging in the motels of the highways and the hotels of the cities. We cannot be satisfied as long as the negro's basic mobility is from a smaller ghetto to a larger one. We can never be satisfied as long as our children are stripped of their self-hood and robbed of their dignity by signs stating: "For Whites Only." We cannot be satisfied as long as a Negro in Mississippi cannot vote and a Negro in New York believes he has nothing for which to vote. No, no, we are not satisfied, and we will not be satisfied until "justice rolls down like waters, and righteousness like a mighty stream."
The majestic words that conclude this paragraph, engraved into the wall at the Civil Rights Memorial outside the headquarters of the Southern Poverty Law Center in Montgomery, Alabama, are sometimes attributed to Dr. King.  But of course, he knew that he was quoting from the prophet Amos:
I hate, I reject your festivals;
    I don't enjoy your joyous assemblies.
If you bring me your entirely burned offerings and gifts of food—
        I won't be pleased;
    I won't even look at your offerings of well-fed animals.
Take away the noise of your songs;
        I won't listen to the melody of your harps.
But let justice roll down like waters,
        and righteousness like an ever-flowing stream (Amos 5:21-24).
Amos powerfully expresses God's passion for justice, and God's rejection of any form of religion that does not issue forth in lives of justice.  Oddly, we often think of social justice and Spirit-filled worship as two different things–indeed, we may go so far as to describe these as the concerns of different churches.  But for Amos–and indeed, for Jesus–there is no separating the two.
Recently Arnold Abbott, who is 90 years old, was arrested together with Pastor Dwayne Black of The Sanctuary Church in Fort Lauderdale, and Mark Sims of St. Mary Magdalene Episcopal Church in Coral Springs, for feeding the homeless in defiance of a new ordinance in Fort Lauderdale.  Perhaps some feel that this act of civil disobedience was inappropriate: Christians should express their faith in church, where it belongs.  But Amos would celebrate this act of defiance.  Indeed, Amos condemned the wealthy of his own day for their callousness to the forgotten poor:
because they have sold the innocent for silver,
            and those in need for a pair of sandals.
     They crush the head of the poor into the dust of the earth,
        and push the afflicted out of the way (Amos 2:6-7)
Today, when the gap between rich and poor has become greater than at any time since the Gilded Age and the robber barons, Amos' words have a renewed appropriateness.  Today, when the rising tide of deaths of young African American men by police violence makes Dr. King's dream seem more and more remote, may we recommit ourselves to work for and pray for the day when "justice rolls down like waters, and righteousness like a mighty stream."